Posts: 8816
Joined: Tue Apr 27, 2010 3:38 am
Name: Marty
Location: Mansfield, Ohio USA
Contact:

Happy Birthday Pasha

Have a good day today

Marty
---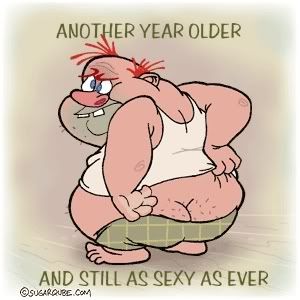 Wally©...

(Ignorance can easily be overcome...Stupidity is 4ever...)
---
Posts: 1757
Joined: Sun Jul 11, 2010 8:59 am
Name: Werner Heidotting
Location: Son Servera, Mallorca, Spain
Contact:
My dear friend Pasha, me and my wife wish you all the best to your birthday!
http://www.youtube.com/watch?v=1duUh4l9 ... re=related
Dont forget to have


Werner
---
Pasha


Happy birthday and many years
gr
Herman

(Wheather on an I(phone,pad,pod) or Android, YoWindow what else )
---
Posts: 1645
Joined: Wed Nov 18, 2009 9:58 am
Location: Vienna, Austria
Hi Pavel!
happy birthday to you!

»Man is impressive. In a universe full of untold secrets he has invented boredom.«
---
Posts: 687
Joined: Tue Sep 14, 2010 12:14 am
Name: Don
Location: Roseville, California, United States of America
Contact:
Happy Birthday!

---
Posts: 618
Joined: Thu Mar 18, 2010 10:29 pm
Name: Franco
Location: Puglia (Apulia) -Italy-
Contact:
Pavel
buon compleanno anche da me !
Franco

"If you look at the sky forever, we would be having wings." (G. Flaubert)
Sincerely from
my home
and
my country.
Franco.
---
Posts: 8506
Joined: Mon Sep 21, 2009 11:56 am
Name: Pasha
Location: Saint-Petersburg, Russia
Contact:
Dear friends, thank you much!

The party time is over.
It's monday and I'm going back to work.
There are lots of work and emails.
I hope to sort it all out soon.
If you are waiting a reply from me, please wait for a couple of days.
---
I don't know if we can celebrate its new birthday next year.
---